Donate to Al
To assist us in supporting Al's work in Latin America New Life Ministries in Colonial Beach, Virginia is providing online donation services. This insures our American friends will have proper tax documents for their donations. Our special thanks to Pastor Denise and her team.

How to use the donation screen
Click on the Donate button at the bottom of this page. This will display the New Life donation screen. There are two choices, "One Time Donation" is for a one time donation to Al and "Recurring Donation" sets up for periodic continuing donations.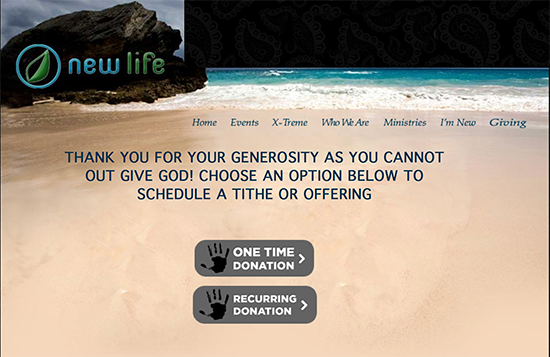 Making Periodic Donations
This reveals the Recurring Donation screen.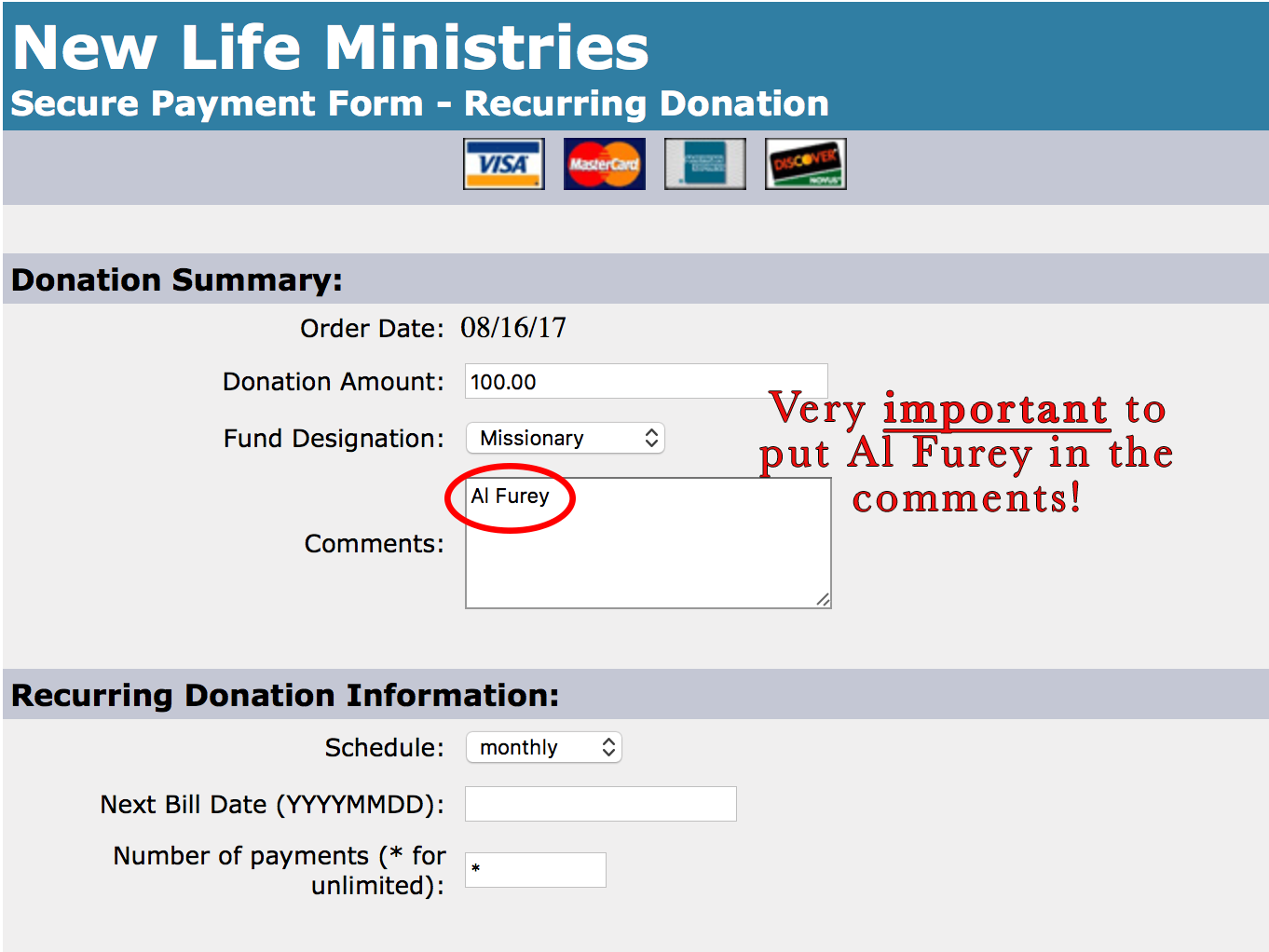 Donation Amount is the dollar amount you desire to donate each period in US dollars.
The "Fund Designations" section information is critical to insure Al receives your donation. Select Missionary from the drop down list and enter Al Furey in the comments.
There are two more sections on the enrollment screen for credit card and address information. They are pretty straight forward but if you have any questions please use the contact page to let me know and I'll get back to you as quickly as I can.
Press Process Payment at the bottom of the page to complete the process. The screen will display a thank you and your contract number to reference in any correspondance with New Life. Don't worry though, you will receive an email with all your donation information, including your contract number.
If you have any questions or problems please don't hesitate to contact me, Stephen Cook (I help Al with some of his support needs) using the contact page on this website. Please include your support question in the contact comments.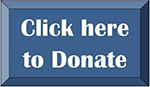 Thank you for your support!